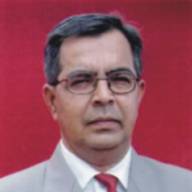 Dr Rajshekhar R Yelikar
MBA, L.L.B. (General), Ph.D.
Director
Sinhgad Business School
Kegaon - Solapur.
Director's Message
"Intelligence plus character – that is the goal of true education."
Today the Indian Economy is growing by leaps and bounds, and has shown the
entire caliber to be in the league of developed economies in the next two decades.
This can be possible only when quality leaders are available to the industry to spear head the economy. The future managers have to be conscious of the changes taking place around them.

Management education is a professional education and this education not only helps you young people to do work efficiently, competently but more importantly, it helps you to do it professionally. It imparts the required subject knowledge & skills and imbibes in you self development, team work, communication, creativity & social responsibility.

We, at Sinhgad Business School, focus on the overall development of our students and turning them into skilled professionals and confident entrepreneurs who actively contribute to the world we live in.

Sinhgad Business School has come up with its 1st Batch successfully in 2012 and is very proud to have 100% placements. The credit for this goes to our Faculties, Central Placement Cell (CPC) & our local placement cell for their continuous support & mentoring.

During these two crucial molding years of our students we had carried out various activities for the overall personality development. We have developed a rapport with the industry which helped us to fill the gap between industry & Institute.

It is with great pleasure, to welcome all the students and thank them for showing their interest & trust in SINHGAD. We at SBS you of your continuous growth, high academic quality standards & development.
Dr Rajshekhar R Yelikar
MBA, L.L.B. (General), Ph.D.
Director
---